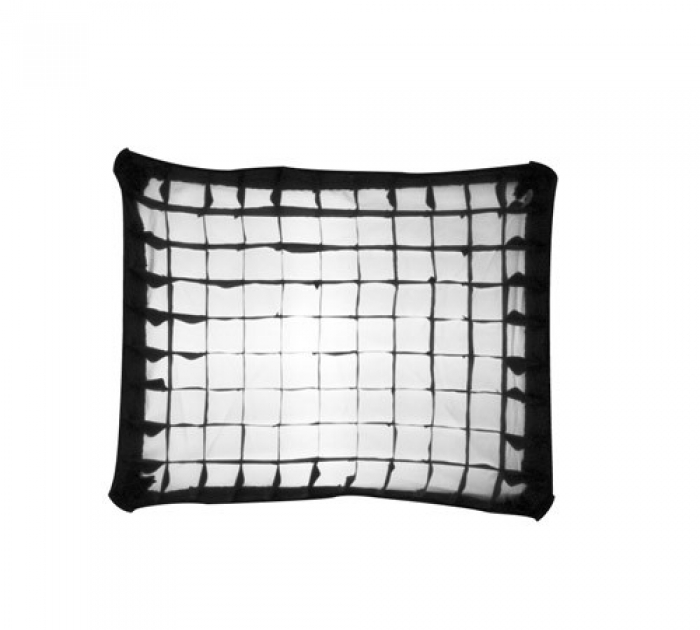 Small SoftBox Grid
Manufacturer: Photoflex
Product Code: AC-GRIDS
The perfect tool for limiting the spread of light from a softbox while maintaining it's diffused quality.
Our 40° softbox Grids is made of nylon-webbed fabric to be lightweight, portable, and durable.
These grid can provide directional control of softbox light letting you keep light on your subject and off the background.
Velcro® lining makes installation very easy.
Small grid (rectangular) available for SilverDome, MultiDome, LiteDome, and CineDome softboxes.
- Easy Fit - Grids now fit all sizes of our OctoDomes and HalfDomes, and all other Small through Large softboxes except the WhiteDome
- 40° Nylon Grid - Velcro® onto face of softbox giving you precise control of light spread with no light spill onto backdrop, floor, or ceiling
- Individually sewn edges which ensures precise light placement
- Carry Bag - included for easy storage and transport
Light spread: 40°
Dimensions: 43x53cm
Weight: 0.42 kg
FV-SLE500240
Starlite Lamp - 500 watt
DLPHT
High Temp Resistance Pouch for Starlight
If you would like any more information on our products, please drop us an email or call us on:
+44 (0) 20 8955 6700