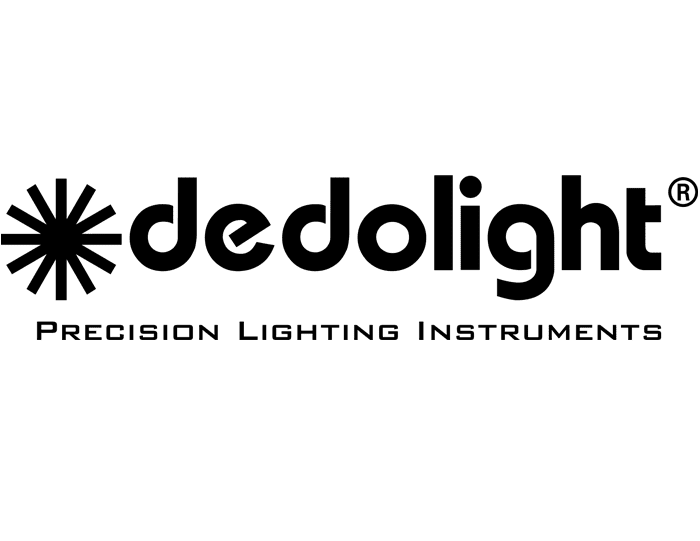 Dedolight
The first Dedolight was built in 1984 with the original concept evolving out of Dedo Weigert's experiences as a Director of Photography since 1963. For many years, they built only one version and size, and still, it became the single best selling lighting instrument for professional motion picture, television, still photography, and architectural uses worldwide.
By 1990, Dedolight and its revolutionary optical principle of the dual lens concept had so successfully established itself as a well known standard in the international film community that it earned the Technical Achievement Award from the Oscar Committee of the Academy of Motion Picture Arts and Sciences.
By the year 2000, larger sizes of lights in both daylight and tungsten were introduced - the Series 400. These lights, while incorporating both a patented triple zoom focus and the new patented Double Aspheric technology allows for further enhanced light output, tighter focusing range, and more even light and color distribution.
It didn't take long for the revolutionary Series 400 to gain recognition among the professional community. In 2002, the dedolight design team was presented with the Cinec Award, and in 2003 awarded with both a Scientific and Engineering Award from the Oscar Committee of the Academy of Motion Picture Arts and Sciences and an esteemed Emmy Award from the Academy of Television Arts and Sciences.
Dedolight are now proud to introduce the latest marriage of prime class LED technology with their patented double aspherical optics. Specially developed LED light sources in combination with the double aspheric technology have allowed to provide five different dedolight DLED focusing LED light fixtures. All deliver perfect light distribution, the widest focusing range in the industry and allow the use of the unique line of light shaping accessories. Available in daylight, tungsten and bicolour.
Awards: Academy Award, Emmy, Cinec