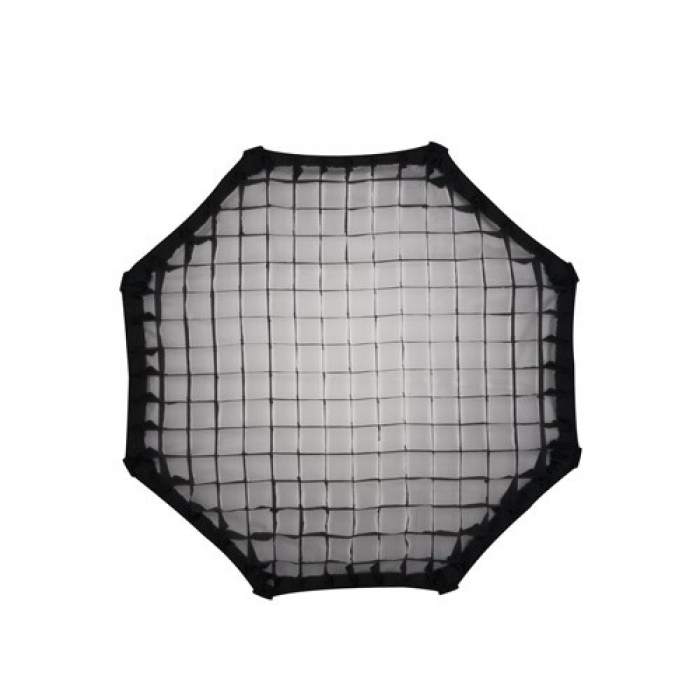 Octodome 3ft SoftBox Grid
Manufacturer: Photoflex
Product Code: AC-ODGRIDS
The perfect way to narrow the spread of a softbox and still maintain its diffused quality.
Our 40° softbox grid is made of nylon-webbed fabric to be lightweight, portable, and durable.
Medium softbox grid fit our 24x 32 inch (medium) rectangular softboxes.
These Grids provide directional control of softbox light letting you keep light on your subject and off the background.
Velcro® lining makes installation very easy.
Medium grid (rectangular) available for SilverDome, MultiDome, LiteDome, CineDome, and MovieDome softboxes.
- Easy Fit - Grids now fit all sizes of our OctoDomes and HalfDomes, and all other Small through Large softboxes except the WhiteDome
- 40° Nylon Grid - Velcro® onto face of softbox giving you precise control of light spread with no light spill onto backdrop, floor, or ceiling
- Individually sewn edges which ensures precise light placement
- Carry Bag - included for easy storage and transport
If you would like any more information on our products, please drop us an email or call us on:
+44 (0) 20 8955 6700